Introduction to CIEO Education Foundation
CIEO Education Foundation is a non-public offering foundation approved by Guangdong Provincial Civil Affairs Bureau, with the underlying purpose of providing help to under-privileged children.
As an educational organization, CIEO is and always will stick to the philosophy we believed in - Education is Love. Of course imparting knowledge is of vital importance, however, teaching children to be grateful and responsible is the prerequisite for education. Therefore, each kindergarten owned by CIEO was functioned with a Giving Bank, which encourages children to save and raise money by having charity bazaar, auction and performances to help those in need.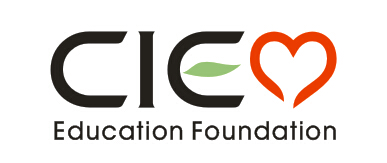 The establishment of CIEO Education Foundation is the solid step on the way of public welfare ¨C providing support of education and development to needy children, through which CIEO can optimize its charity mechanism along the track of standardization and profession.
As of December, 2014, CIEO Foundation had donated over 3,000,000 RMB to different charitable projects, which are as follows:
1,500,000 RMB donations for students in poverty-stricken area of Guangzhou
350,000 RMB donations for schools in poverty mountainous areas
100,000 RMB donations for municipal and regional Children Welfare Association
100,000 RMB donations for Wenchuan Earthquake
80,000 RMB donations for Ya¡¯an Earthquake
50,000 RMB donations for Foshan Red Cross
10,000 RMB donations for Meizhou rural school
Donations for Drop-in Centers in Guangzhou
Apart from the donations mentioned above, CIEO also took part in the voluntarily teaching activities hosted by Guangdong Overseas Chinese Association.
As a famous saying goes ¡°Many a little makes mickle¡±, CIEO has the hope of supporting children¡¯s education and development by gathering power of the whole society. And we believe we can be better and better!