Together with you ¡ª¡ª Canadian Bi-lingual Sunny Kindergarten
Beautiful artworks from Middle class C
Giving Bank is one of the six international programs of CIEO. It was meant to teach the kids to learn how to cherish, appreciate and be grateful, as well as for them to learn to be responsible, giving and loving. On November 27 2014, Sunny Kindergarten organized kids fundraising bazaar. The kids are to take some of their toys, books or any other things they wish to share, to the school and sell them for a small price. The invitation was also extended to outsiders as we always involve the community in our school activities. It was a huge success and most importantly, the kids were very happy to raise money for the less privilege in our society. The parents too were happy as this will give them more opportunity to do things together with their kids in the school.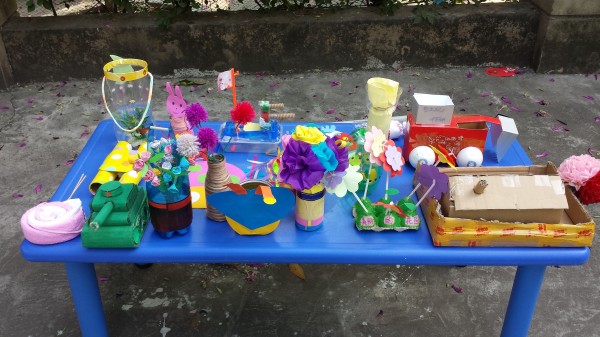 Home made flowers from Big class A.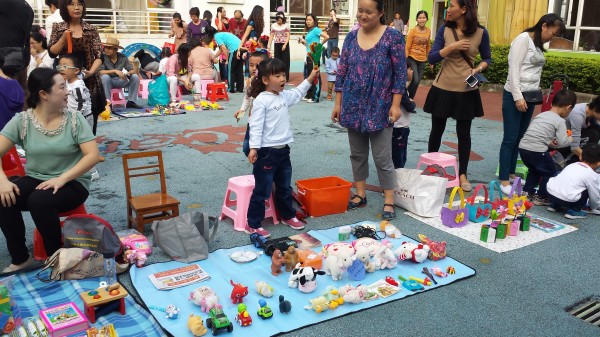 Come on, we are ready.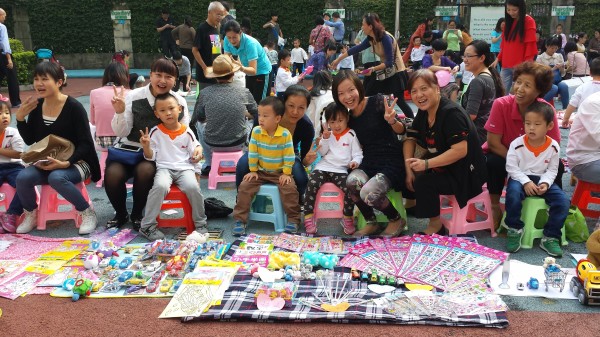 What do you want to buy?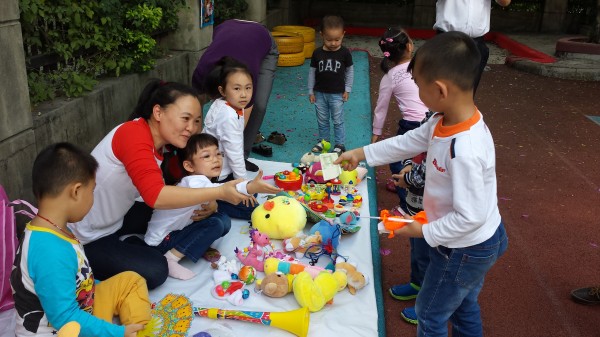 Here you, thank you£¡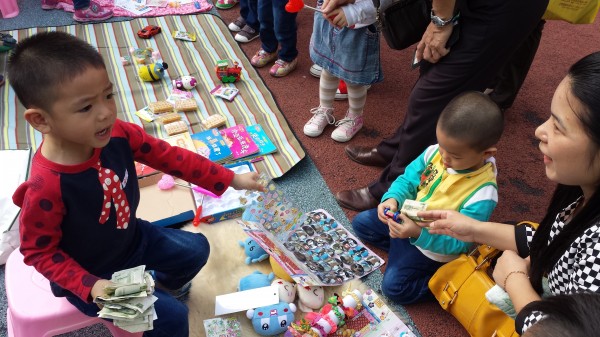 This one is more beautiful!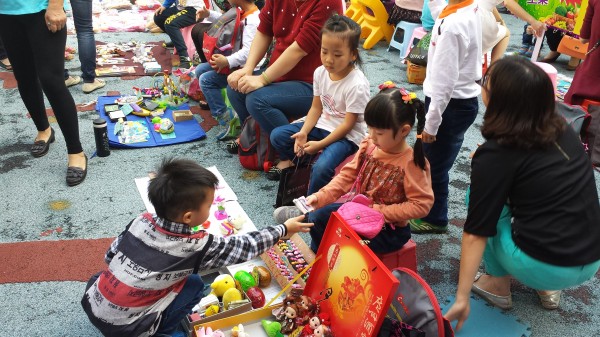 Here is your change. Thank you£¡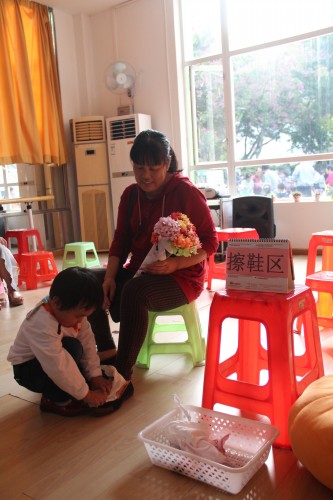 Thank you mummy, I love you too.