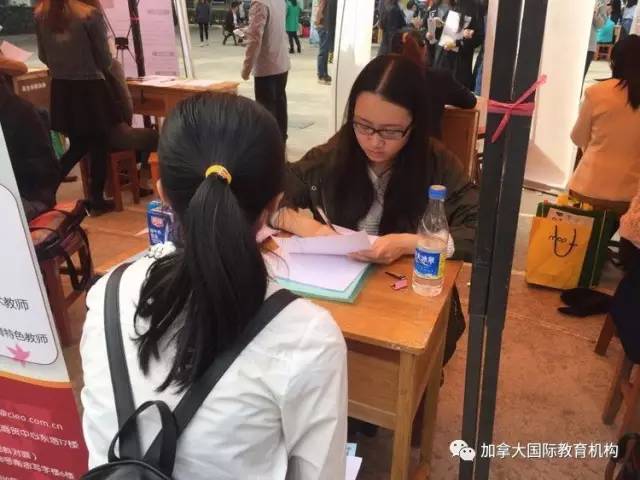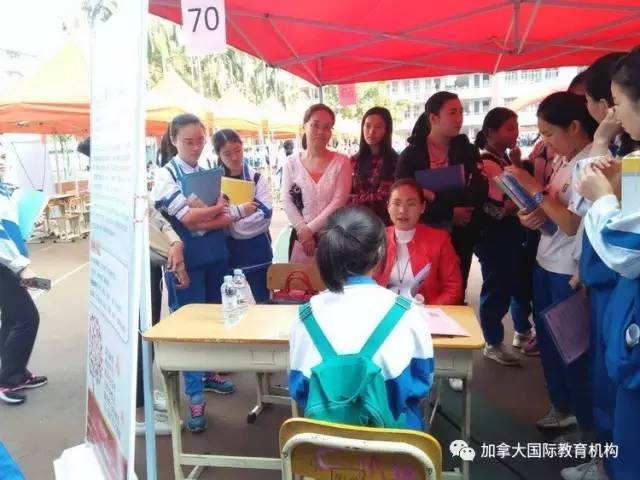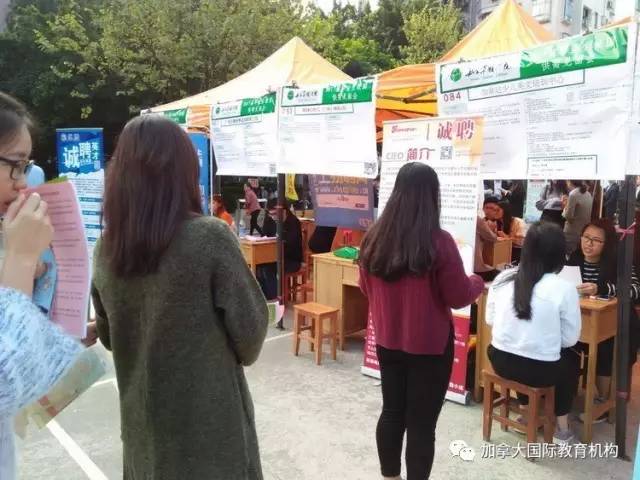 CIEO recruiters talked with students one on one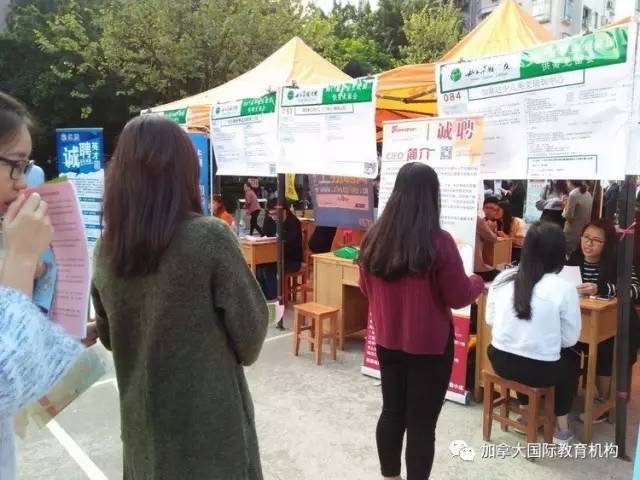 Staff interacted with students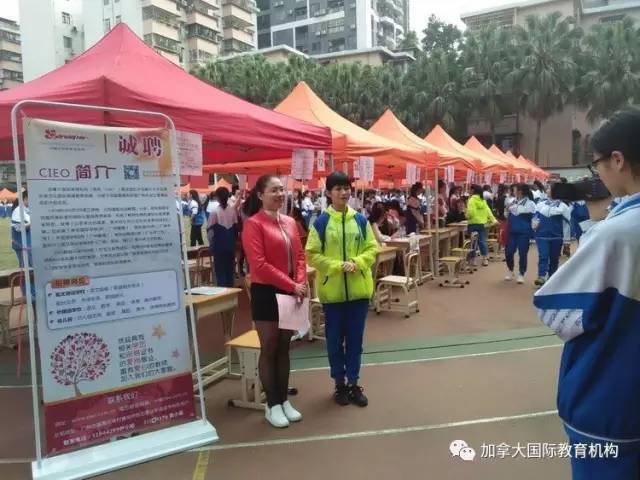 CIEO manager was receiving interview from Guangzhou Normal School of Pre-school Education TV station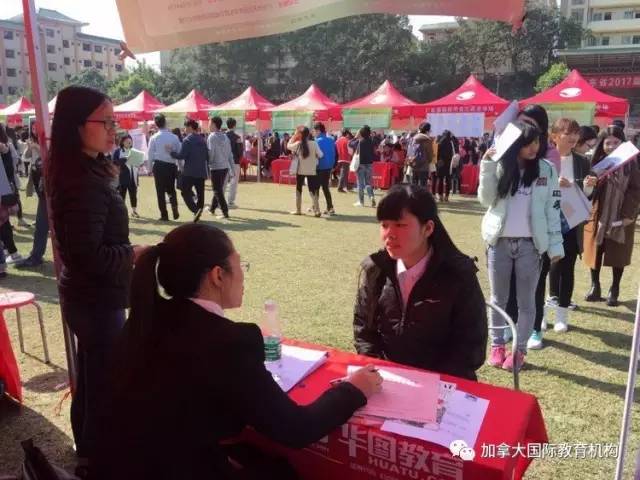 CIEO recruitment booth attracted a large number of students wait in line for interview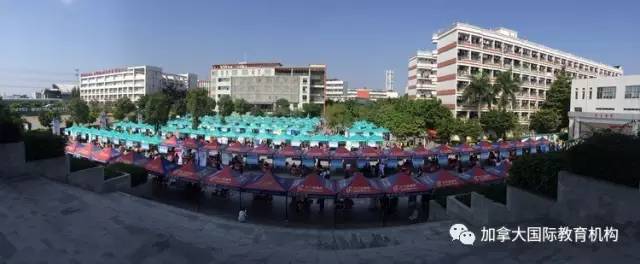 Campus recruitment fair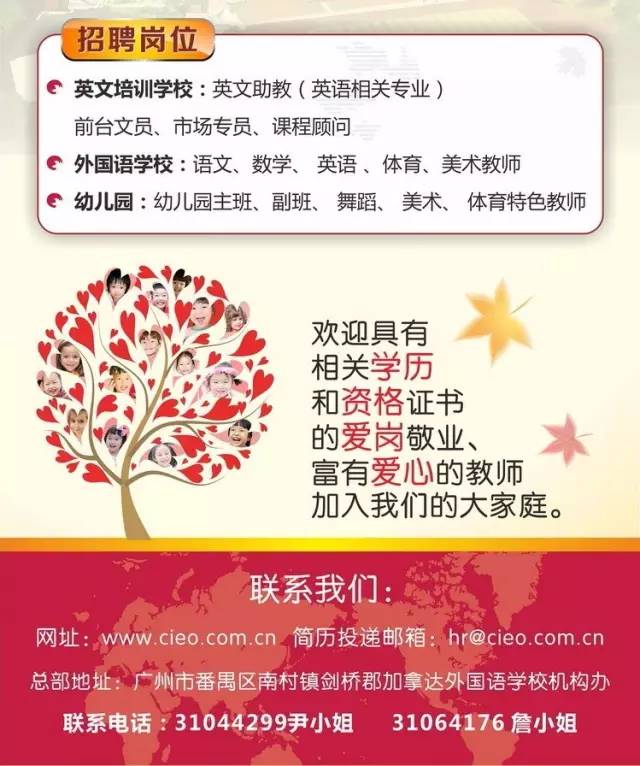 In September and November 2016, kindergartens of Canadian International Educational Organization(CIEO) ushered intern students in, which came from Changsha Normal University and Guangzhou University of Education. Students would participate in the daily operations and teaching in kindergartens, with CIEO teachers and staffs.
During the one to three months¡¯ internship, experienced teachers in CIEO kindergarten led the interns to perform kinds of classes, taught them about preparing teaching plans, using multimedia teaching system, and to experience the actual situation in teaching. Students can learn more about the different behavioral characteristics between children in different ages, and also learn about the operating system and related teaching content in kindergartens. Teachers would guide interns to combine theoretical knowledge and practice, continuously improve their professional Knowledge and ability, and help interns perform better in their later employment.
Since 2008, CIEO has reached a strategic partnership with Changsha Normal University, Guangzhou University of Education and some other institutions of higher learning, to accept students from pre-school education as interns. In addition, CIEO held recruitment activities in colleges and universities every year, hunted for outstanding graduates to expand the CIEO talent training echelon.
During June 2016 to January 2017, CIEO recruitment team went to six Institution of Higher Education and held campus recruitment activities, including Luoding Polytechnic, Guangdong Polytechnic Normal University, Private Hualian College, Guangdong Women's Polytechnic College, Guangdong Teachers College of Foreign Languages and Arts and Guangzhou Normal School of Pre-school Education. In the recruitment, CIEO had reached employment intentions with a number of excellent graduates.
After 16 years of development, CIEO has became a well-known educational brand in Guangdong Province. CIEO is highly honored by parents and community for its reputation and high quality educaiton. Each position that CIEO posted always attract a large number of graduates to apply.
2016 campus recruitment has ended, the HR team will review the achievement and errors in the past year, and make greater efforts to improve the human resource system for the coming long-term challenges.
Since its inception, CIEO has been committed to the development of high quality international education, continuing to provide Chinese and foreign students with of high-end education services. Education is a long-term plan, it needs a continuously input and a rational management. In the future, CIEO will continue to receive internships, and help more young people to find and construct a better professional career.
CIEO has a complete talent training and promotion system, here it is a broad stage for you to achieve dreams. If you are optimistic, and being passionate about education, welcome to join the CIEO family. With the companion from more than 1,000 CIEO staff, your career path will be even brighter.
Always together, Growing in Unison.
Welcome to join CIEO family!