Love is Giving¡ª¡ªCanadian International Agile Kindergarten

On January 13, 2015, Canadian international kindergarten big class teachers and their students brought milk, apples and some money to the Nancun nursing home. We wanted to visit the grandmothers and grandfathers, and make them feel happy and appreciated.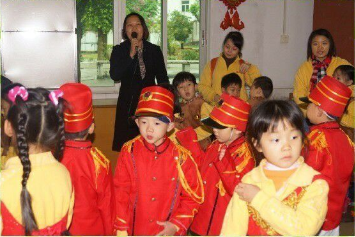 The children introduced themselves to the grandfathers and grandmothers, and they also shared their experiences at the kindergarten with them. When the dean of the Nancun nursing home took us to the dining room, their smiles and warm applause made us feel so excited and proud! The teachers organized their students to sit around the grandfathers and grandmothers, visiting them and making them feel special. One grandma came to the students, and asked them if they feel cold, and she passed them a hot water bottle.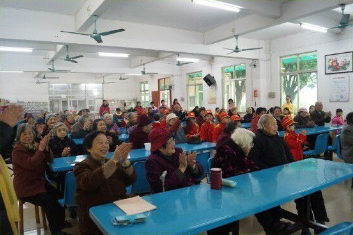 The students also performed a few songs for them, such as "Run Rudolph Run", "Santa Claus got stuck in my chimney" and so on. They were so happy to watch the performance, and their warm smiles and happy faces made the students even more excited.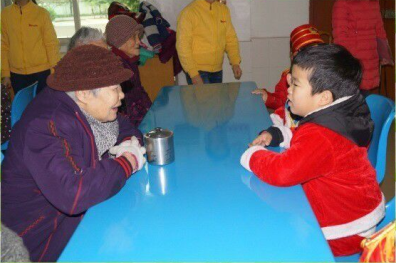 It was a very special and meaningful experience. The students used the giving bank funds to help the grandfathers and grandmothers! Best wishes to them. Through such lovely activities, the children experience great joy and a lot of pride in helping others. People should love and help each other; love is sharing, and love is giving. Love is not only making others happy, it is also making yourself happy! The giving bank is one of our kindergartens six international educational programs .
The giving bank program helps students to understand that charity is important, and helping others when you have the opportunity to do so, makes everyone feel happy, proud, and appreciated.