An earthquake happened in Yaan in April 2013 so our kindergarten launched a donation collection to aid in the relief work. All the staff at our kindergarten and the parents actively participated in this activity. We gave every person that made a donation a ¡°Theme book of December¡±for free. In total we managed to raise a grand sum of 10233.4 Yuan. Ai-ying Liu who is the parents¡¯ representative was a witness to the kindergarten making the donation to the charity federation, and in turn we received the donation certificate from The China Charity Federation.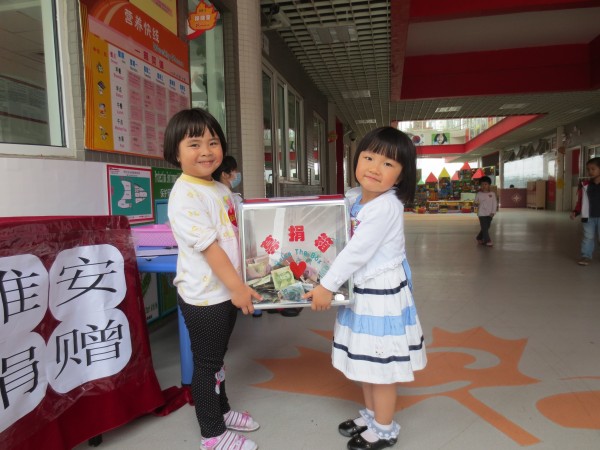 On Thanksgiving Day in November 2014 we organized a "Home made handicrafts Sale" activity event. All the children¡¯s parents actively participated in this event and made use all kinds of waste materials to produce elegant hand made crafts. With the support of the children¡¯s parents we raised a total of 2185.2 Yuan. We plan to donate this to the children who live in the poor mountainous regions on children¡¯s day in 2015.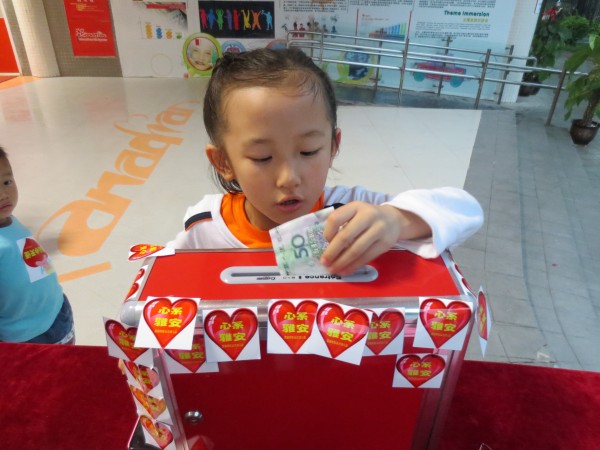 We hope that through the ¡°Giving Bank" that this will put CIEO¡¯s charity teaching philosophy into the children¡¯s minds and become part of their daily life. It will teach the children the values of being ¡°Thankful¡± as well as ¡°Grateful¡±. Although the children are so young and they can't yet fully understand what the real meaning of gratitude is, we still hope to be able to in a special way teach the children to be ¡°Thankful¡± and ¡°Grateful¡± towards their parents and everyone around them.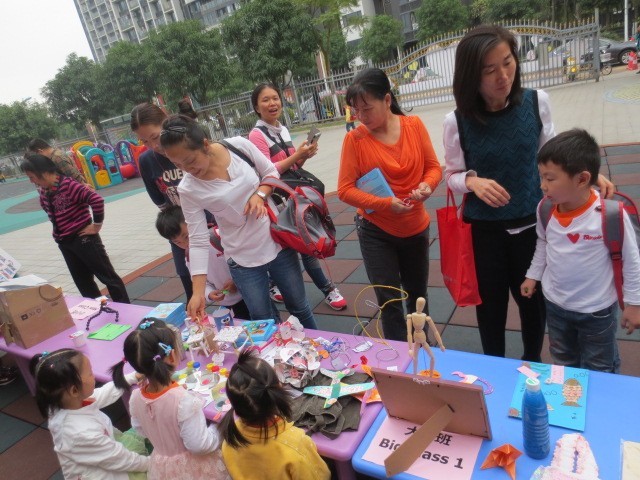 We believe that these tiny seeds of "gratitude" will be buried deep in the hearts of all the children and after the seed receives plenty of ¡°Sunshine¡± & ¡°Water¡± it will grow into a strong tree.
Here, we called on every parent to give their love to help the people who are in need.